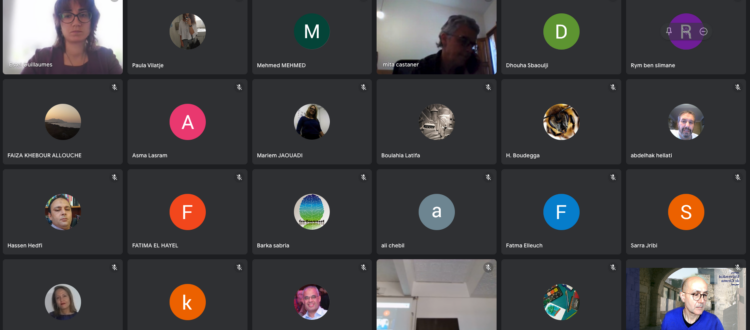 TRAINING AND DISSEMINATION SESSION FOR STUDENTS AND TEACHERS OF MEHMED LEARNING PLATFORM FROM 10TH OF MAY
The training and dissemination session of the Learning Platform was attended by more than 200 participants. A complete success of participation to put its contents within the reach of partners, teachers and especially students.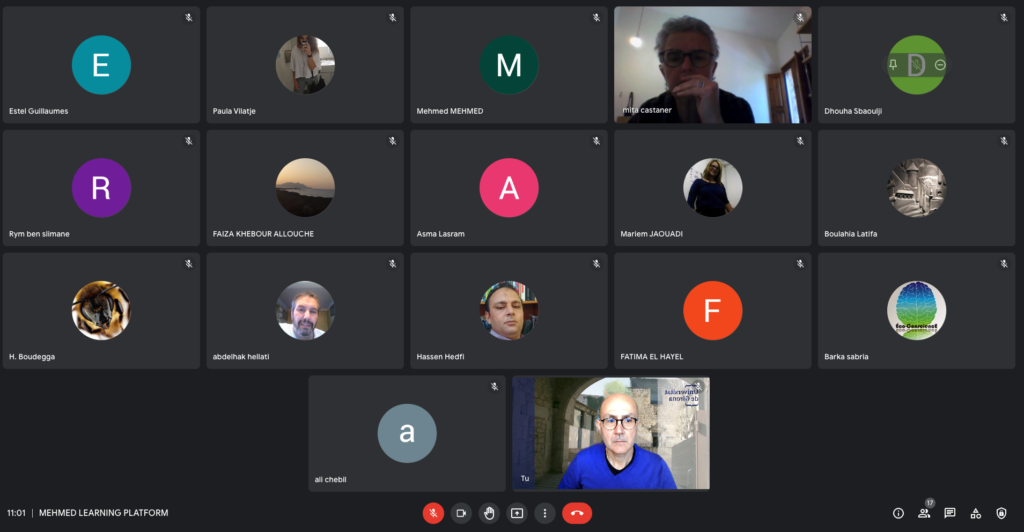 First, a training session was held for those responsible for the Learning Platform of each university to facilitate the co-creation of materials and their availability to progressively improve the content offered to teachers, students and interested parties.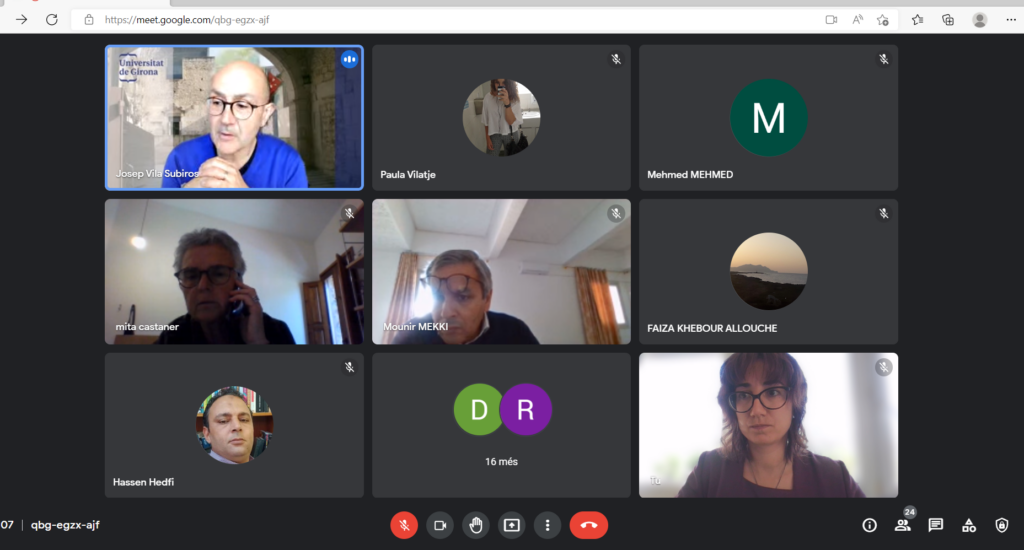 Secondly, the teachers' session focused on carrying out an exhaustive review of all the teaching and training material available to them. From the different compulsory and optional subjects to the teaching methodologies.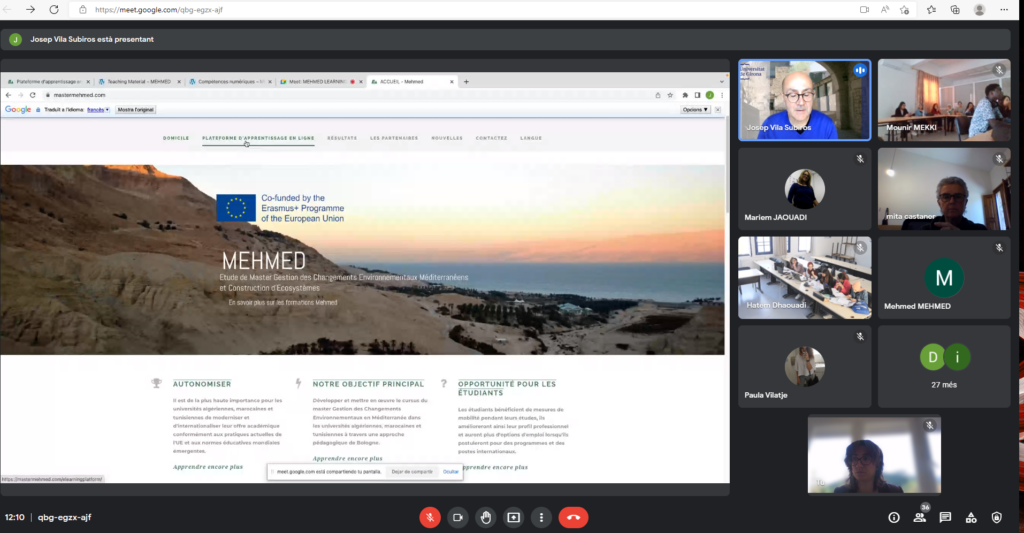 Thirdly, the session with the most participants was the student session, in which the available materials were described, insisting on the possibility of opening discussion forums or interacting with the teaching staff and those responsible for the Learning Platform. Finally, a debate was opened to clarify doubts and collect the point of view of the students.