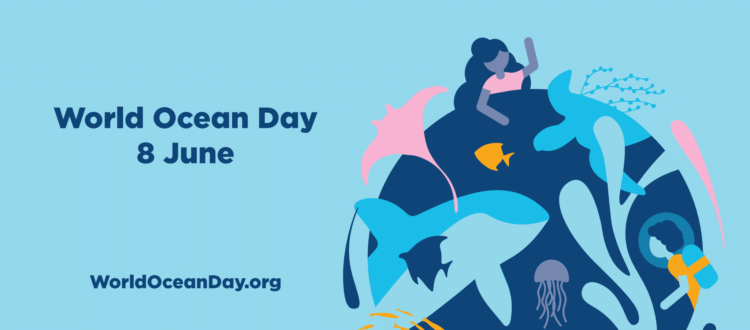 Last Saturday was World Environment Day and today is the turn of the oceans, being World Oceans Day 2021
The news came out today, warning that the Mediterranean Sea is the fastest warming in the world, at a rate 20 percent faster than the global average as a result of climate change.
In a warming world, as the oceans heat up, currents will be increasingly disrupted and the distribution and range of species will change – meaning food supplies dwindling for other species, causing their numbers to fall. References. As the oceans continue to absorb carbon dioxide the water becomes more acidic, which is catastrophic for creatures like coral and shellfish as it hampers the creation of their protective skeletons.
The consequences of rising temperatures are being studied by various scientific fields: it affects rising sea levels, influences ocean circulation patterns, the distribution of marine species and the processes of ocean-atmosphere energy exchange that have influence on meteorological events.
Also, experts from the University of Valencia (UV) have warned that the Mediterranean is warming between two and three times more than the oceans globally, as revealed by satellite images from the last 35 years. At the same time, warming is twice as fast in indoor and outdoor areas.
References:
- Mediterranean Sea Surface Temperature report (Summer 2020). 
Meteorology and Pollutant Dynamics Area. Fundación CEAM. 2020. http:// dx.doi.org/10.13140/RG.2.2.13817.70243
- Pastor, Francisco. 2020/09/01. Mediterranean SST report (Summer 2020). 10.13140/RG.2.2.13817.70243. 
-  UN World Oceans Day. https://unworldoceansday.org/
- https://www.uv.es/uvweb/uv-noticias/ca/noticies/expertes-uv-adverteixen-mediterrania-escalfa-tres-vegades-mes-oceans-ambit-global-
1285973304159/Novetat.html?id=1286199182052&plantilla=UV_Noticies/Page/TPGDetaillNews